HOMCA Reading Pillow, Inflatable Backrest Pillow with Arms Great for Travel Camping Pillow

Price

:

Brand

:

HOMCA

●

:

Inflatable Camping Pillow-It is made of strong, washable, durable, Compressible and Eco-friendly Soft PVC Flocking. It's great for relaxation, easing back pains, elevating legs and arms.

●

:

Lightweight & Portable-The HOMCA camping pillow is only 0.83 lbs with a compact carry bag.Lightweight and portable,you can take it anywhere.Deflated dimensions are only 7 x 5.1 inches.Hang it on your backpack.

●

:

Comfortable & Supportive-The backrest of the reading pillow is raised by 20cm/7.87in. The backrest has added stripes and armrests can support your arms, waist and back. Lie on the sofa, bed or floor with the HOMCA backrest pillow, super comfortable.

●

:

Quickly Inflate & Deflate- Just open the valve cover and blow it by your mouth in a half minute, then close the valve cover to prevent air leakage.  Release the air in a seconds by open the cover and slightly press the valve.

●

:

Great For travel, camping, reading in bed or library, curling up on the sofa, sitting on the floor, sleeping upright for nasal congestion or acid reflux (heartburn), leg arm, and back elevator also works for any sort of bed rest.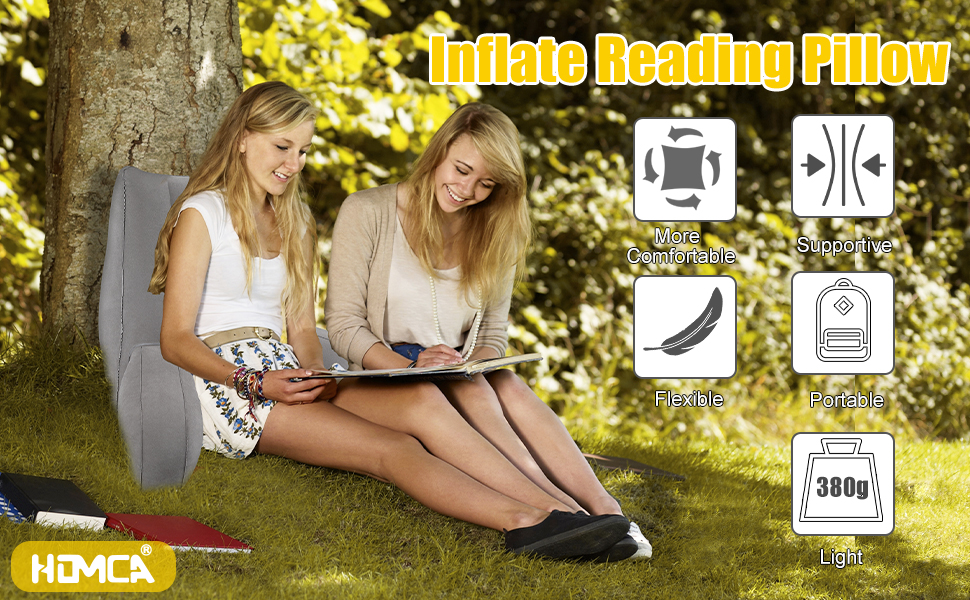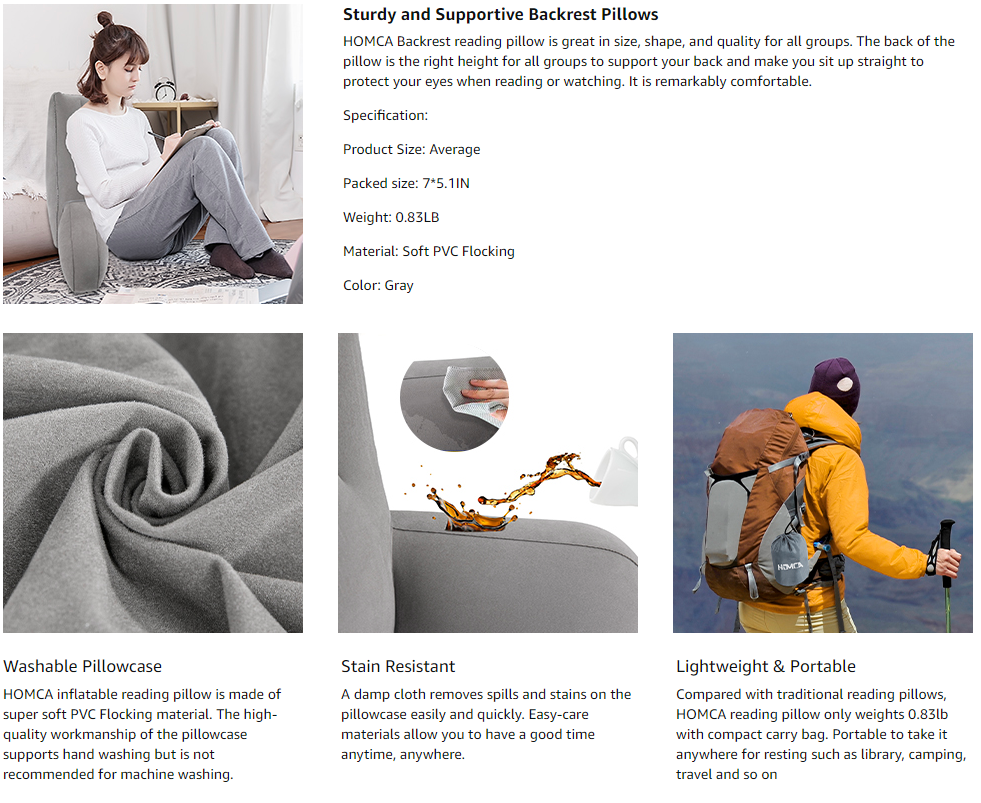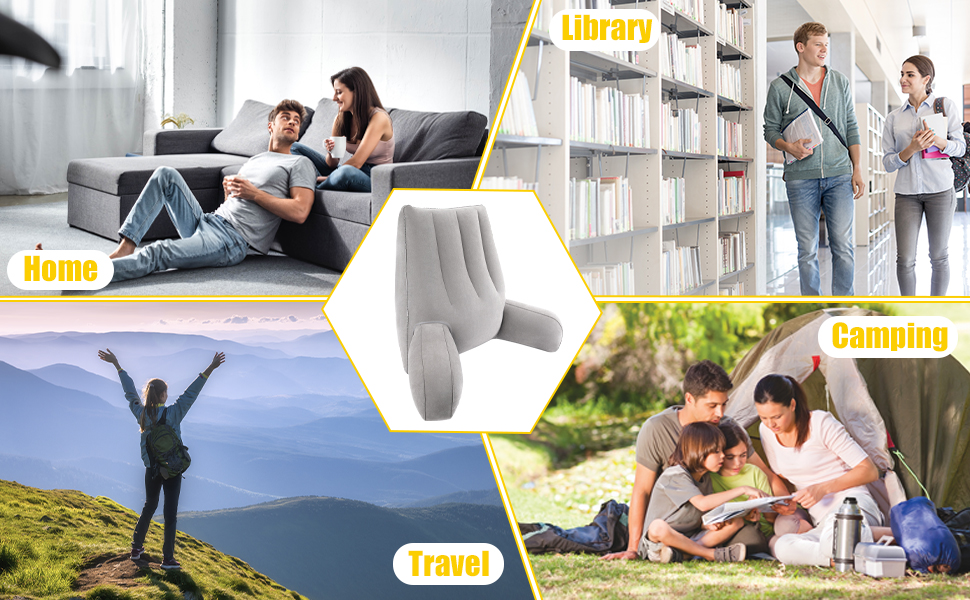 Material: Polyvinyl Chloride

Fabric Type: Soft Pvc Flocking