HOMCA Night Light Camping Sleeping Pad - Inflatable Camping Pad Waterproof Backpack Sleeping Pad

Price

:

Brand

:

HOMCA

●

:

2021 Latest and Improved Sleeping Pad- The most important design of HOMCA sleeping pad for camping is that it has an acceleration foot pump. It will fully inflate by foot or hand within 30 seconds Even women and children can do it easily.

●

:

High-quality Material, Waterproof Design - Made of durable and highly sealed material with excellent breathability and heat resistance. It has excellent water resistance, so it does not absorb moisture from the ground.

●

:

Portable and Convenient-It has high durability and abrasion resistance, so there is no problem to use it in sports games, parks, swimming pools or beaches! The inflating size is 78.7*25.6*2.41 inches, and the storage size is 11*5.1*5.1 inches.

●

:

Easy to Inflate and Deflate- It has a double valve structure, so there is no need to worry about air leakage. It can be inflated in about 30 seconds with one hand or one foot. Open the deflating cover, the air will be discharged immediately.

●

:

Widely Application- Not only used for outdoor activities, such as family camping, hiking, rock climbing, beaches and mountain climbing, but also used for nap, lunch break, overtime, sudden tourists or other emergencies.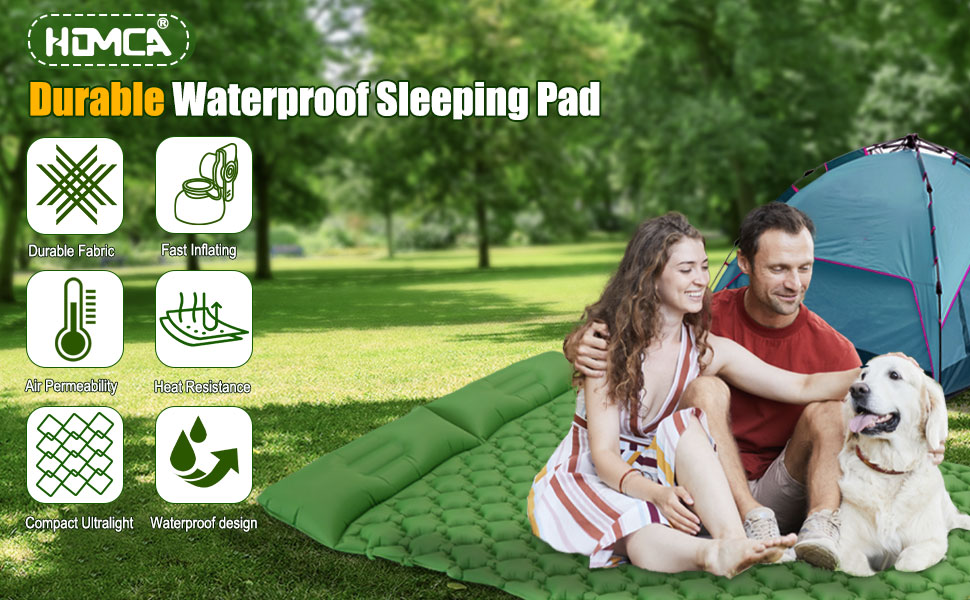 Color: Green

Material: Nylon,Thermoplastic Polyurethane

Item Weight: 1.9 Pounds

Item Dimensions: 78.7"L x 25.6"W x 2.41"T